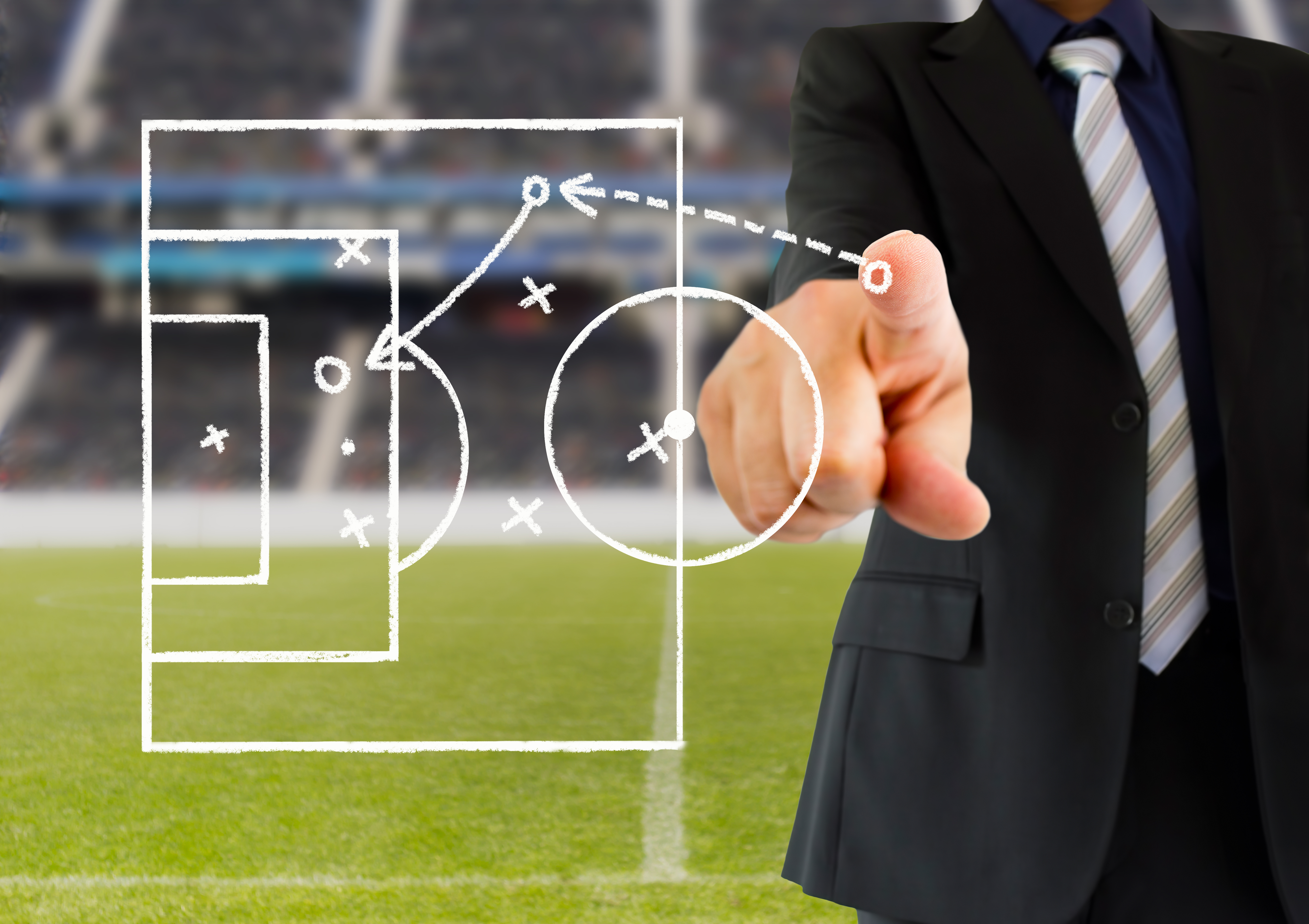 Keep your eye on the ball, and other less-obvious lessons business leaders can take away from World Cup 2018
With the Dutch men's team absent from this year's World Cup, Steel Solutions CEO, Wibo Feijen has had time to think about what went wrong. In a series of blogs, culminating in this whitepaper, he reflects on why, despite the best efforts of three top coaches, the ever-so-popular 'orange' team missed this year's party. And he considers what lessons the newly appointed coach, Ronald Koeman, and business leaders can learn from these insights.

In soccer, as in business, the global competition is fierce, elite talent is in short supply, and change is rapid and continuous. Trying to stick to your chosen strategy while repositioning a team to tackle the unexpected knocks and blows from influences beyond your control is really tough. But success and failure are rarely an individual effort. So, as teams in this year's World Cup have shown, if you are able to get the strategy, chemistry and leadership right, you can surprise yourself and others with unexpected success. Here are a few insights for all leaders, including those responsible for the Dutch men's soccer team…
Clear, non-hierarchical leadership
At the end of the day, the buck stops with the manager. It's a coach's job to put all the pieces together and make the whole greater than its parts. And they don't get much time to do it. The tenure of both CEOs and coaches has been getting shorter. So, how can Koeman ensure he takes his teams to long-term success?
The Dutch men's soccer team is on its 5th coach in less than 4 years. Proving that simply getting rid of the manager, is not the solution.
Managers need to get the chemistry and leadership style right. Coaches, like CEOs, need the right combination of technical expertise and motivational skills. Traditional top-down management no longer works – on or off the field. Today's managers need to break the mould and adopt an innovative approach, if their team is to remain agile and alert to the many challenges they face.  A non-hierarchical structure, like the one at Steel Solutions, stimulates innovation and thinking outside of the box. Flat organisations embrace change as an opportunity, embedding the latest creative paradigms in both day-to-day business and for future investments on every level.
Alignment and commitment
The connection between all levels of the organisation, from the board and CEO to operational management and frontline employees, is critical for success. Like many newly appointed CEOs, Koeman, inherited an operation in trouble. Following success as runner-up in the 2010 World Cup in South Africa and coming 3rd in the 2014 World Cup in Brazil, the team had only briefly competed in EURO 2016, and had failed to qualify for the 2018 World Cup. Underachievement in qualifying matches led to the appointment of yet another new coach. What those at the top failed to realise was that future success would need more than simply a new guy at the helm.
Clarity, alignment and commitment are essential across all aspects of the business:
Strategy
Communication
Consistency in decision-making
Cultural stability
Collective pride
And, once this alignment has been achieved, success will become easier – in business and on the soccer pitch.
Collective Pride instead of individual ego's
Soccer is, by nature, a team sport. Nevertheless, it's quite common to see larger-than-life egos on the pitch and young talent with over-inflated self-esteem. Of course, individual stars may play a major role in key situations. However, it's important to retain a sense of collective pride. As Portugal experienced in Russia, relying disproportionately on the capabilities of one player (Cristiano Ronaldo), at the expense of real team work, is not enough. At the same time, the motivated teamwork of the young inexperienced squad from England, helped them exceed all expectations.
Celebrate 'teamness'
Companies should remind all their 'players' that teamwork and group pride, rather than isolated demonstrations of individual virtuosity, are essential for long-term success. At Steel Solutions, for example, we celebrate successes with the entire team and, even when there's nothing particular to celebrate – as is the case with the Dutch team – we still use our end-of-the-week gatherings to simply celebrate 'our teamness'. And our bonus system is accessible to any player in our squad.
 Youth v Experience
In an interview with the Dutch online and offline football magazine, Voetbal International, Ronald Koeman said, "Now that the Golden Generation is working on a farewell tour, new players are entering the arena. But none of them are in the same league as Arjen Robben, Wesley Sneijder, Rafael van der Vaart and Robin van Persie." Your first reaction may be that this was a rather unmotivating comment towards the new talent. However, Koeman a qualified his observation with "Yet!" He has recognised potential and now he's working to develop it!
Rejuvenate and grow
At Steel Solutions, we make a point of sharing knowledge and experience with each other, with new members of our team and even across the entire steel supply chain. A buddy system of pairing up young and old, gives both a new perspective to older staff and the opportunity to grow for their younger colleagues. The key is to find the right mix between youth and experience, to create the most effective team.
Having a balanced team enables:
Rejuvenation over time to safeguard long-term continuation
The transfer of knowledge from one generation to the next
The whole team to benefit from the youngsters' irreverence and the elders' wisdom
Dream big…. and believe!
Almost every national team on earth will at some point have dreamt of winning the World Cup. Yet some teams were defeated even before their matches kicked off. They were prepared to settle for less. Of course, dreaming about being the world champion is not enough to get the cup. But encouraging your players to think that it's possible is a prerequisite for success. The same goes for companies, who capture their dreams in a poetically formulated tagline or vision. Regrettably, too many companies combine their vision with their mission statements and a collection of elaborate values on their website and in their annual reports. By all means, dream big. But beware, ambiguous and hollow dreams are not only incredulous they are also unachievable.
Buy-in
A dream for any team must be based on passion, boldness and, at the same time, a degree of realism. In other words, it must be challenging but at the same time achievable. It must then be communicated to everyone involved. But the only way you or Koeman will ever realise your dream is by creating buy-in from the whole team. Most employees want more than a paycheque at the end of the month. They want to know that their efforts are contributing to something meaningful: the realisation of a dream. Corporate dreams help your team see the big picture and, more importantly, fuel their personal dreams of their future career and personal success.
Internationalisation and professionalisation
The Spanish League is amongst the most professionalised in the world. It has developed into a self-reinforcing circle. The best foreign players (often from countries with long soccer traditions such as Brazil and Argentina) have helped teams reach and maintain the highest level of competitiveness. Their presence challenges local players to improve their skills. And the better the Spanish players get, the more desirable they are for other leagues, which encourages them even further. Needless to say, the professionalisation of the league has a positive effect on the technical level of the Spanish national team. So, don't be afraid to look beyond your traditional borders and recognise the national and international talent that will help professionalise your operation.
Fear of change
Firms, and family businesses in particular, often tend to avoid professionalisation for fear of change and unknown risks. Yet the process of professionalising a business not only enhances performance, it also helps you capitalise on unforeseen opportunities and strengthen the commercial perspective. It will also safeguard the long-term future of your business.
Leverage competition
Conventional wisdom is that intense rivalry can have harmful consequences, especially for those on the losing side. But, in soccer, it is the intense rivalry that makes the game such fun to play and to watch. It's makes teams rise to new heights. And yet many business owners would prefer to enjoy a monopoly position over having a strong competitor. However, tough competition stimulates innovation and thus accelerates growth.
Where would Apple have got to without Microsoft, for example? Coca-Cola would not have become what it is today, had Pepsi not been challenging them. Competition needs to be taken as an integral part of doing business. Company owners and executives should embrace competition and work to leverage the opportunities a strong competitor creates.
Data is key
Football coaches and trainers are constantly checking data on their own and their competitor's individual players. Distance run, possession, direction, accuracy etc. etc.  It's obvious that this data plays a major role in monitoring plyers and trying to optimise performance on the field. At Steel Solution, we are strong believers in a platform strategy and data analysis as a means of simplifying the steel supply chain. In the past, conventional competition was built on exclusive access to supply-side resources e.g. a steel mine. These days, platform competition is built on unique access to the ecosystem that surrounds the platform, as well as to the data on the interactions between all the players on the field. The platforms with the most active ecosystems and the ability to process and analyse their interaction data will win.
Female talent
While the Dutch national men's soccer team results have been disappointing in recent years; their female counterparts have enjoyed considerable success. In 2017, they were crowned European Champions on their own soil. These achievements have increased the popularity of women's soccer in the Netherlands. And it is not only in sport that women are embracing new opportunities, At Steel Solutions, women are also making a valuable contribution to our team. What about in your business? Are you missing out on female talent in your organisation? Let's hope the women's soccer team also helps inspire their male counterparts.
Trust your strategy
Soccer teams regularly have to change their strategy according to their next opponent. Even in the immediate term, the score or the timing of the last goal may affect the approach needed to stay – or get back – on top of a match. Companies are no different. If the required results are slower to materialise than expected or required, managers may well feel the need to change strategy. Good strategies however, take time to bear fruit.  Does flexibility work?We're all called to be agile and to ensure our organisations are flexible. And recent developments in the steel sector have reinforced this. However, the long-term nature of strategic thinking also demands a long-term strategy, as well as patience and persistence. Results don't always come at a first attempt.  The long haulIn business, we often talk about the long haul, and yet we ignore the importance of having patience. Of course, you should remain alert to changes on your playing field and be able to respond to local and global events, like Trump's tariffs. But have faith in your long-term strategy! This certainly appears to have paid off for some of the teams who, unlike the Dutch, did make it to Russia. And hopefully, patience and persistence will ensure the Dutch men make it to EURO 2020 in 2 years' time.  
Changing strategy 3 times in a short space of time failed to bring the Dutch national soccer team the success they so desperately needed.
Learn from the past and get over defeat
Some teams are morally devastated after a defeat. Picking yourself up again demands strong morale, a collegial atmosphere and a profound passion for how you are going to turn things round. Disappointing results are common in business, but you will be able to overcome them if you have passion for what you do and for your core values, as well as faith in the abilities of yourself and your team.
 History matters but, as the previous holders of the cup, Germany, well know, past results are definitely no guarantee of future results. From a strategic point of view, the past is useful to learn from, and does help shape the future. But this year in Russia, several teams have surprised us and themselves: by their absence (the Dutch); their disappointing progress (Germany, Brazil and many others); by their unexpected success (Croatia, Belgium and England). So, don't take past success for granted and believe in your team. Prepare to surprise yourself and everyone around you!
Unfair competition and external influences
Business, like football, is not always fair. And the referee can't possibly not see everything that's going on (even with the help of video). That's why, as team manager and trainer, you need to keep a sharp eye the competition. What are their strengths and weaknesses and how can you prepare for their next move?
Diving
It's not only on the pitch where we see unwanted diving: stock markets across the globe have taken a genuine knock over the past months. You might not be able to stop other 'players' from bashing into you, but you can make sure you're fit when they do, so you can quickly get back on your feet and get running again.
Finally: cherish your supporters
In the end, the cheers of your supporters – irrespective of the final score – and their ongoing faith in you as a team can make all the difference. They can help you overcome the pressures of being behind. They'll also cheer you home, when giving your all just wasn't enough. Cherish all your 'supporters'. From suppliers, and partners, to shareholders and family members. They all form part of the wider team that will support you on your road to success.
Why choose Steel Solutions